Church Windows and Payroll not communicating
Church windows lives on the 'Z:' drive on the server. You can check if that is the case by right clicking on the Church windows icon (stained glass icon) on the desktop and going to properties. under Start in shows where it lives.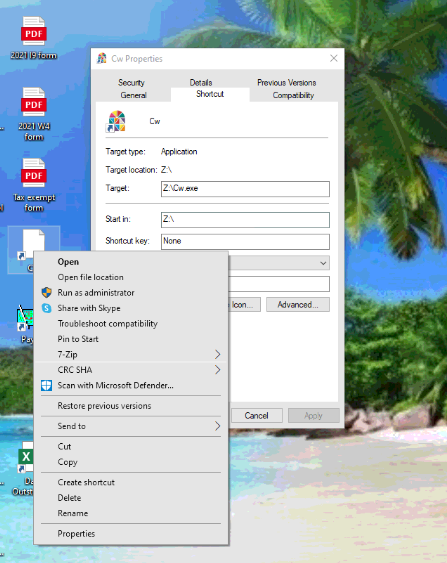 copy the 'Start in' Drive location and head over to Church Windows Payroll.

Select Sys. Admin > System profile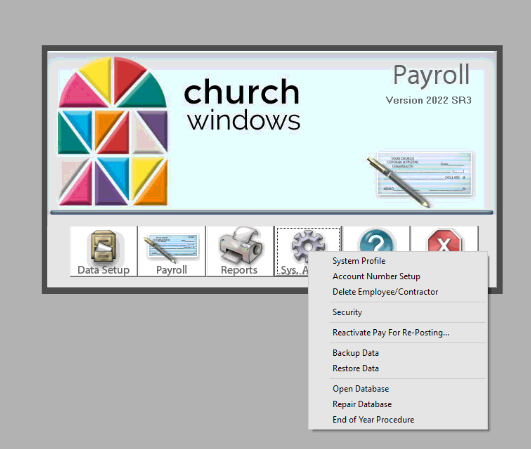 Look for the box that says Church Windows Transfer and in the 'Path' enter the info you have for the 'Starts in' area exactly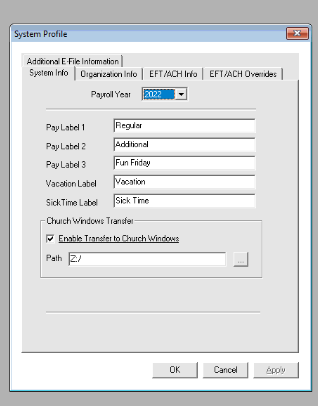 Test it and you should be good to go. If not reach out to support